20+
years of experience providing bioinformatics solutions to marquee instrument, diagnostic, and pharmaceutical companies as well as academic institutions and foundations in the US, Europe, and Japan.
500+
projects in bioinformatics, genomics application software development, gene, variant and metadata curation, and running clinical studies and trials.
9M+
lines of code across Java, C++, Go, Erlang, Django, React, React Js, Jupyter, and Python.
300+
software engineers, bioinformatics engineers, oncology and genetics knowledge curation scientists, assay design scientists and clinical research scientists.
NGS and PCR Diagnostics Applications
We help speed up the reporting of clinical NGS tests, both somatic and germline.
Read more...

Deep First Hand Experience
We have deep first hand experience in the area, spanning tens of thousands of reports.

Technology
Our fast and nearly automated platform for small and large oncology panel reporting is based on ~10 years curation and automation. 

Customer Experience
Our teams have helped build germline and somatic variant interpretation tools for multiple US diagnostic and device companies.
Pharma and Biomarker Discovery Applications
We enable pharmaceutical companies with clinical data and bioinformatics solutions for target discovery, translational research and clinical research.
Read more...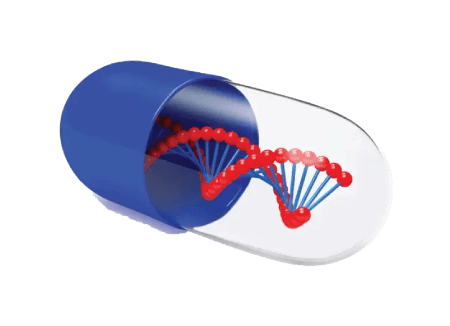 We generate single-cell, spatial transcriptomics and genomics data from clinical samples in our India-based CAP lab. 
We curate publicly available and client-specific omics data and . We also develop custom ontologies for metadata and cell type annotations, with focus on single-cell and spatial transcriptomics.
We build bioinformatics and tertiary analysis workflows that help go from raw reads to insights, and package these in software platforms to help lab scientists, bioinformaticians and curation scientists. 
Genomics Software Application Development
We help companies build omics software for managing and analyzing data and metadata from the entire gamut of omics modalities. We can help you accelerate releases and scale software operations.
Read more...


Wide Range of Experience
We have experience building visualization tools, rules engines, data management systems, user interfaces and algorithms. We have built applications for microarrays, genomics, transcriptomics, metabolomics and proteomics, as well as for metadata management, clinical reporting, electronic data capture, and provider portals.

Software Development for Regulatory Compliance
We develop software for HIPAA- and FDA-compliant software accompanying medical devices and genomics tests.